Charlestown
A historic city neighborhood with small-town sensibility. As Boston's oldest neighborhood—established in the 1600s—a sense of colonial charm permeates the streets and parks of Charlestown. Geographically, the neighborhood is set apart from the rest of the city, occupying a small peninsula north of downtown Boston. Still, Charlestown is right next door to the North End food scene, and within driving distance of Back Bay's shopping district and the Fenway's cultural institutions.
A small-town feel within the city limits.
Similar to many of the charming small towns that dot the New England landscape, Charlestown has a classic main street and town square, and its residents enjoy a true sense of community. Locals are quick to share news of recent triumphs in Little League games or just-awarded Scout badges, and neighbors meet at the Warren Tavern—locals flock to sample their hearty dishes and generous pours.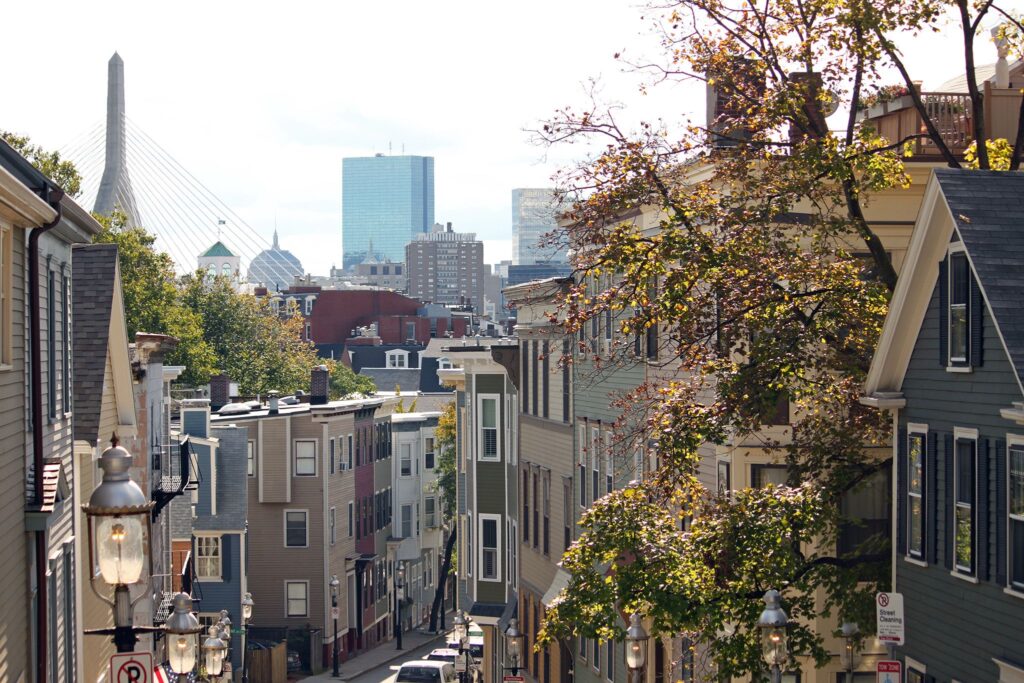 Tranquil living with Boston's culture and industry at your fingertips.
Life in Charlestown is still steeped in tradition, and its daily pace often seems preserved from an earlier era. Locals delight in simple pleasures, from street musicians to the brilliant morning glories that dot neighborhood walls. They enthusiastically celebrate holidays, draping flags outside their windows to commemorate Bunker Hill Day and carving pumpkins on their steps as the fall approaches. Charlestown residents bring the best of Boston back with them each night, humming tunes from symphonies, hanging up well-tailored coats from noted clothiers, and bearing paper bags full of fresh-baked Italian pastries.
Picnics in the park and chowder at the local tavern.
Weekends represent prime time for exploring the many parks around the peninsula. Spread out a picnic blanket atop Breed's Hill, or kick a soccer ball across the lawn of Paul Revere Park.